Established in 2006, Maraya Art Centre is a non-profit creative organization located in Sharjah, U.A.E. Maraya Art Centre offers innovative programmes through its multifaceted initiatives, and public outreach activities including workshops, lectures, talks and other art related events.

Maraya Art Centre strives to support emerging artists and designers in a comprehensive way, providing opportunities for continual growth through research, exhibition and project development across its initiatives including: The Maraya Art Gallery, 1971 Design Space, Maraya Art Park, Maraya Residencies, Jedariya and Maraya Project Space.
The Centre hosts a growing recourse library and video archive open for the public.
http://maraya.ae/
DR. NINA HEYDEMANN
Director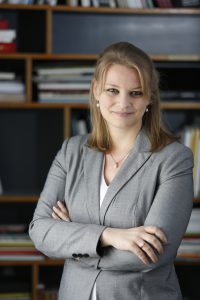 Dr. Nina Heydemann is currently the director of the Maraya Art Centre and the 1971 – Design Space in Sharjah, United Arab Emirates.
Before her appointment, Dr. Nina Heydemann worked as the Senior Manager – Visual Arts, heading the Department of Visual Arts at the Abu Dhabi Music & Arts Foundation (ADMAF) in Abu Dhabi from 2014-2018. She received her PhD degree in Art History from the University of Leipzig, Germany, and the University College London (UCL), United Kingdom. Her dissertation "The Art of Quotation. Forms and Themes of the Art Quote, 1990-2010", examines inter-pictorial referentiality of contemporary artworks. Previously, she worked as an exhibition manager for the Deutsche Bank Art Collection in Frankfurt/Main, Germany.
Dr. Nina Heydemann studied Art History and Cultural Sciences at the University of Leipzig, the Universit Ca' Foscar Venice and Venice International University, Italy. She was awarded scholarships from the University of Leipzig, the German Academic Exchange Service (DAAD) and the German Academic Scholarship Foundation (Studienstiftung des deutschen Volkes).